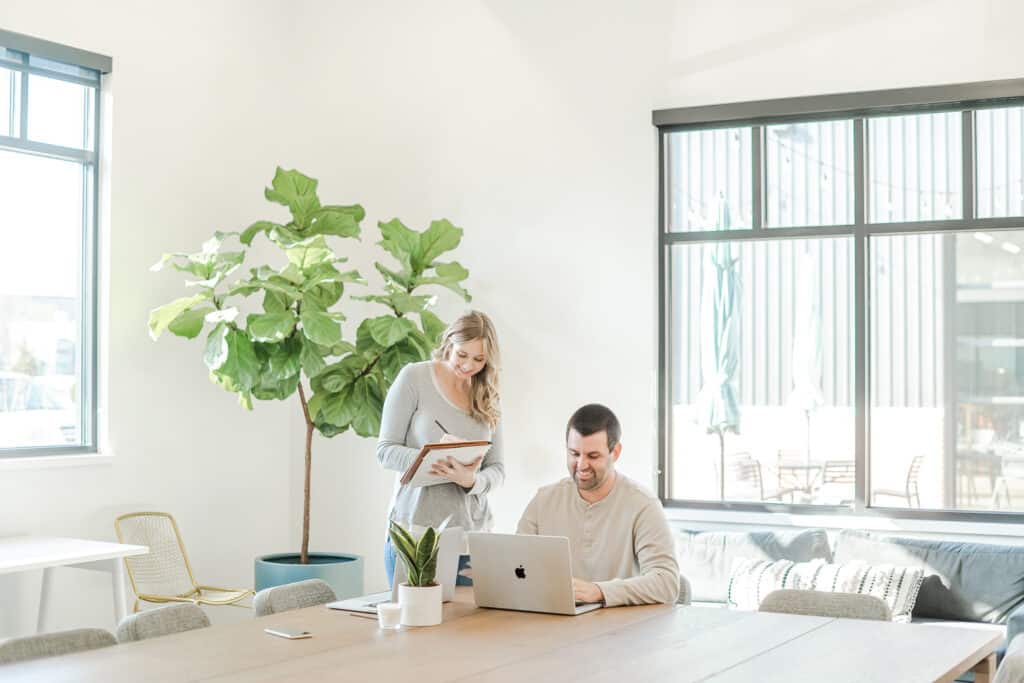 Preparing for a brand session can be exciting, but it can also be overwhelming if you don't know where to start. Here is how to prepare for a successful photo shoot and create the best possible personal brand images:
DETERMINE YOUR BRAND MESSAGE AND STYLE
Before the photo shoot, decide what message you want to convey through your brand and the style that best represents you. Think about what you want your target audience to see and what emotions you want to evoke through your images. Are you trying to convey a very professional image? Or do you want your images to be fun and outgoing? Knowing how you want your pictures to look prior to the shoot can help determine your outfit(s) and props.
PLAN YOUR OUTFITS AND ACCESSORIES
Your outfit choices can have a significant impact on your personal brand image, so choose carefully. Consider your brand message and style when selecting your outfits and accessories. Ensure that the clothes you're wearing match the message you are trying to convey in your images. Are you a high-end, luxury REALTOR®? Your clothes can convey that! What about an outgoing accountant? Your accessories and clothing can convey that as well! Consider your brand's color palette when selecting clothes and accessories as well. Try not to wear colors that will clash with your business's branding. You'll probably be using your images on a website, social media, print marketing, etc. If your brand colors clash with the colors in your images, it can make your messaging not look confusing and not cohesive.
When planning your clothing be sure to emphasize the parts of your body that you like and minimize the ones that you don't. I will ALWAYS tell you that you look amazing, but if you don't feel confident in your clothes, then you won't feel confident in front of the camera. If selecting clothing for your shoot is stressing you out, seek professional help. Seeking professional help can ensure you look and feel confident in your photos and give you peace of mind that you will love your final gallery of photographs. Ensure that your outfit choice(s) are also functional. Does the top that you pick slide off of your shoulders every time you shift? Are you considering a dress? Have you tried sitting in it? Is it too short when you sit down showing more leg than you wanted? During your photoshoot, we will go through a variety of poses. We can avoid certain poses, but limiting yourself based on what you're wearing can limit the variety of images delivered in your final gallery.
CONSIDER YOUR PROPS AND STAGING ELEMENTS
Props/staging elements can add visual interest and help convey your personal brand message. For example, if you are a chef or food blogger, you may want to include cooking utensils or food props in your images. If you are a real estate agent, you may want to use a sold sign, keys, marketing materials, lockbox, etc, Consider what props or staging elements align with your brand message and style, and work with me to incorporate them into your shoot. Make sure the props are clean and in good condition, worthy of being photographed. Also, consider items that are unique to you to help connect you with your audience. Do you like plants? Is Penn State your favorite football team (WE ARE!)? We can incorporate related props into your shoot to help make you relatable. If you book a full brand session with me, we will discuss props during our pre-shoot planning call. I will then be sure to list out all props on the shoot planning guide and send it to you prior to the shoot so you know exactly what you need to bring for the day of the shoot!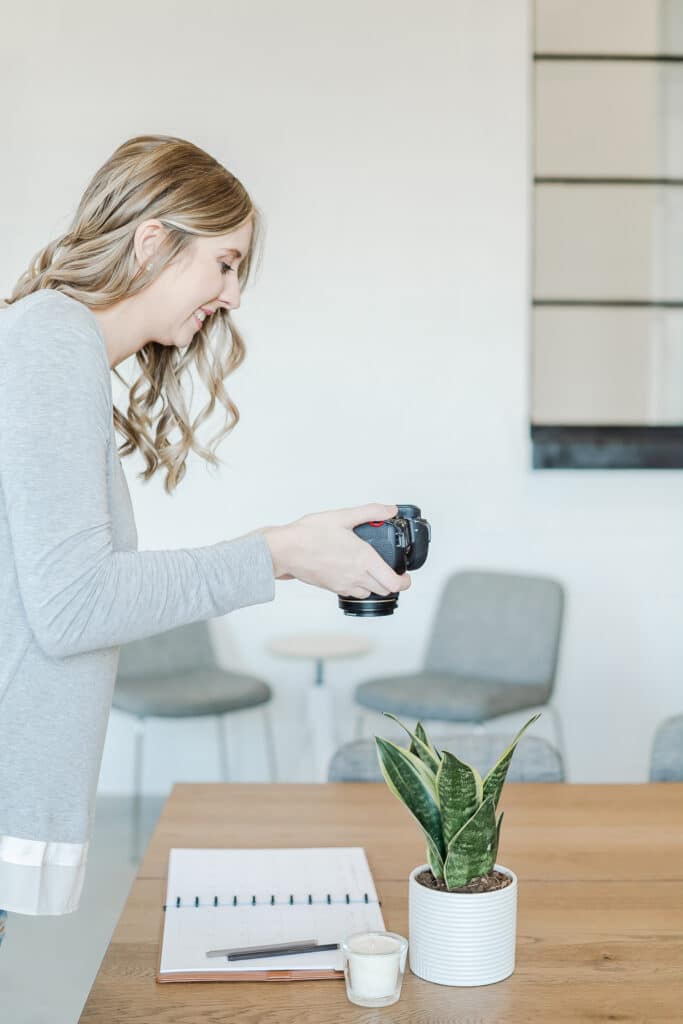 KNOW YOUR MUST-HAVE SHOT LIST
Consider all the different ways you plan to use your personal brand images, such as on your website, social media profiles, marketing materials, or even in press releases. Make a list of the types of images you will need to effectively communicate your brand message and style for each of these use cases. Also, make note of if you need any of the images to be specifically horizontal or vertical. While it's important to have a shot list, it's also important to be flexible and open to creative ideas during the shoot. Be willing to try new things that may not have been on your original list. If you book a full brand session with me, we will go over your must-have shot list and any specific orientations needed. I will then take that information and add it to your shoot planning guide. This will be sent to you prior to your personal brand session so we can ensure we capture the images that you need for your business's needs.
LOOK YOUR BEST
A well-rested and hydrated body can help you feel confident and relaxed during the photo shoot. Getting enough sleep, drinking plenty of water, and avoiding alcohol or caffeine the day before the shoot can help you look and feel your best. Be sure you look and feel your best by making sure you get in any TLC you may want prior to the shoot. Get your nails done, make sure you love your haircut and style, and be confident in the clothing you choose. Making sure you look and feel your best will ensure that you don't have any regrets looking back on your gallery of images.
PRACTICE POSING AND FACIAL EXPRESSIONS
If you are not used to being in front of the camera, practice your posing and facial expressions before the shoot. Standing in front of a mirror to see how you look can help ease any nerves you have. Experiment with different poses and expressions to see what looks natural and authentic. You might feel silly doing it, but I promise it will help you feel confident once your shoot rolls around! Practice makes perfect. Remember to relax and have fun during the shoot, and trust me to capture your best angles and moments!
When you book a full brand session with me, I am here to help guide you to make the process as seamless as possible. I hope this blog post on how to prepare for a brand session helped answer your questions. If you still have questions I am here for YOU! I am and always will be your personal hype woman.